UNM–CSI consists of four newly renovated climate-controlled rooms (~2500 ft2) equipped with seven isotope ratio mass spectrometers, one quadrupole gas chromatograph mass spectrometer (GC-MS) system, and laboratory space for processing a variety of samples for isotope analysis. Below is a short description of each instrument and their current peripheral configurations.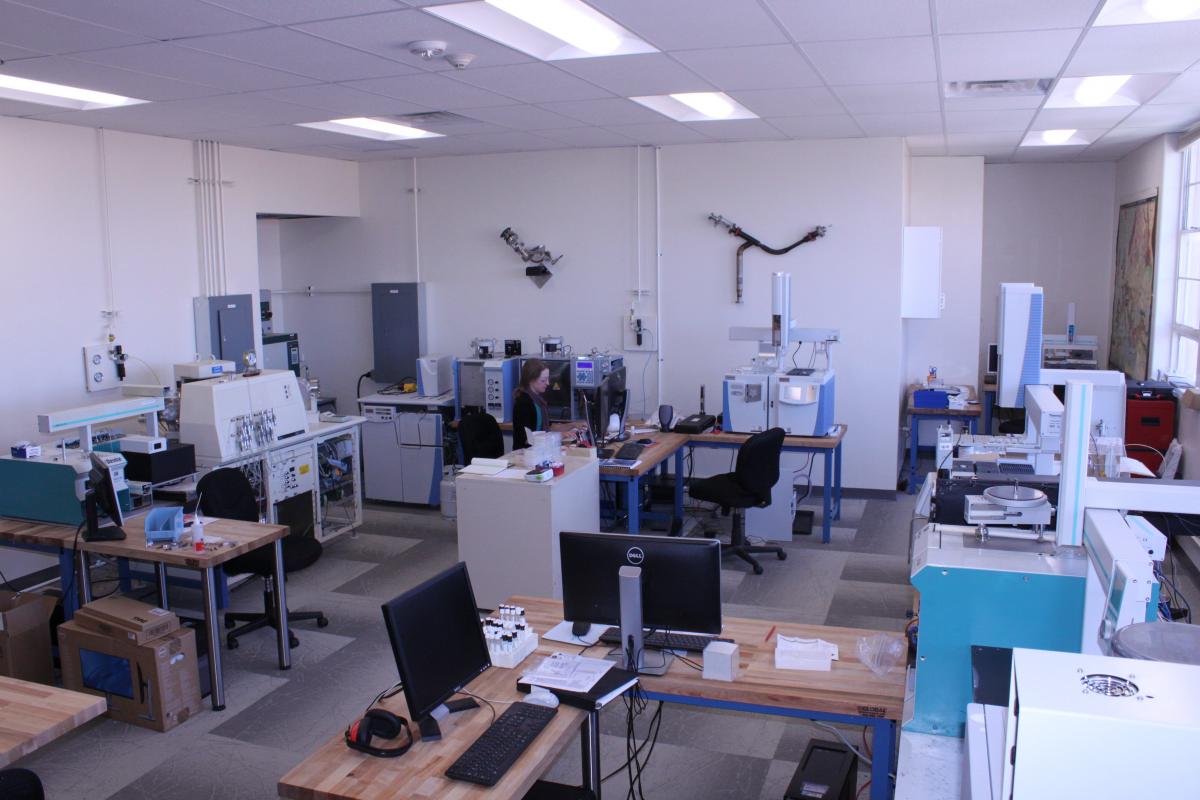 UNM–CSI is also equipped with a full glass blowing facility, a small mineral separation facility, including micro-saws, a magnetic separator, microscopes, dissecting equipment and heavy liquid-acid digestion facilities, five Sartorius microbalances, three convection drying ovens, a high-temperature muffle furnace, hot water bath, sonicator, freeze-drier, and a number of centrifuges for processing a variety of geological and biological samples. Laboratory space (~2000 ft2) for sample preparation is located in Northrop Hall 333 (Earth and Planetary Sciences) and Castetter Hall 235 (Biology). Contact Zach Sharp or Viorel Atudorei to use the facilities in Northrop Hall and Seth Newsome to use the facilities in Castetter Hall.
In addition, UNM–CSI has a radiocarbon (14C) preparation laboratory under the direction of Keith Prufer (Anthropology).